The Leonard E. Parker Center for Gravitation, Cosmology and Astrophysics in partnership with the Manfred Olson Planetarium is pleased to present an evening of scientific discussion with Dr. Leslie Rogers from the University of Chicago. Dr. Rogers will introduce you to some of the weird and wonderful alien worlds discovered in the galaxy. Learn how the study of exoplanets is revolutionizing our understanding of Earth's place in the cosmos.
Please register for this event by clicking:
Registration
Registration is free, but you must register in order to attend the event.
We look forward to seeing you there!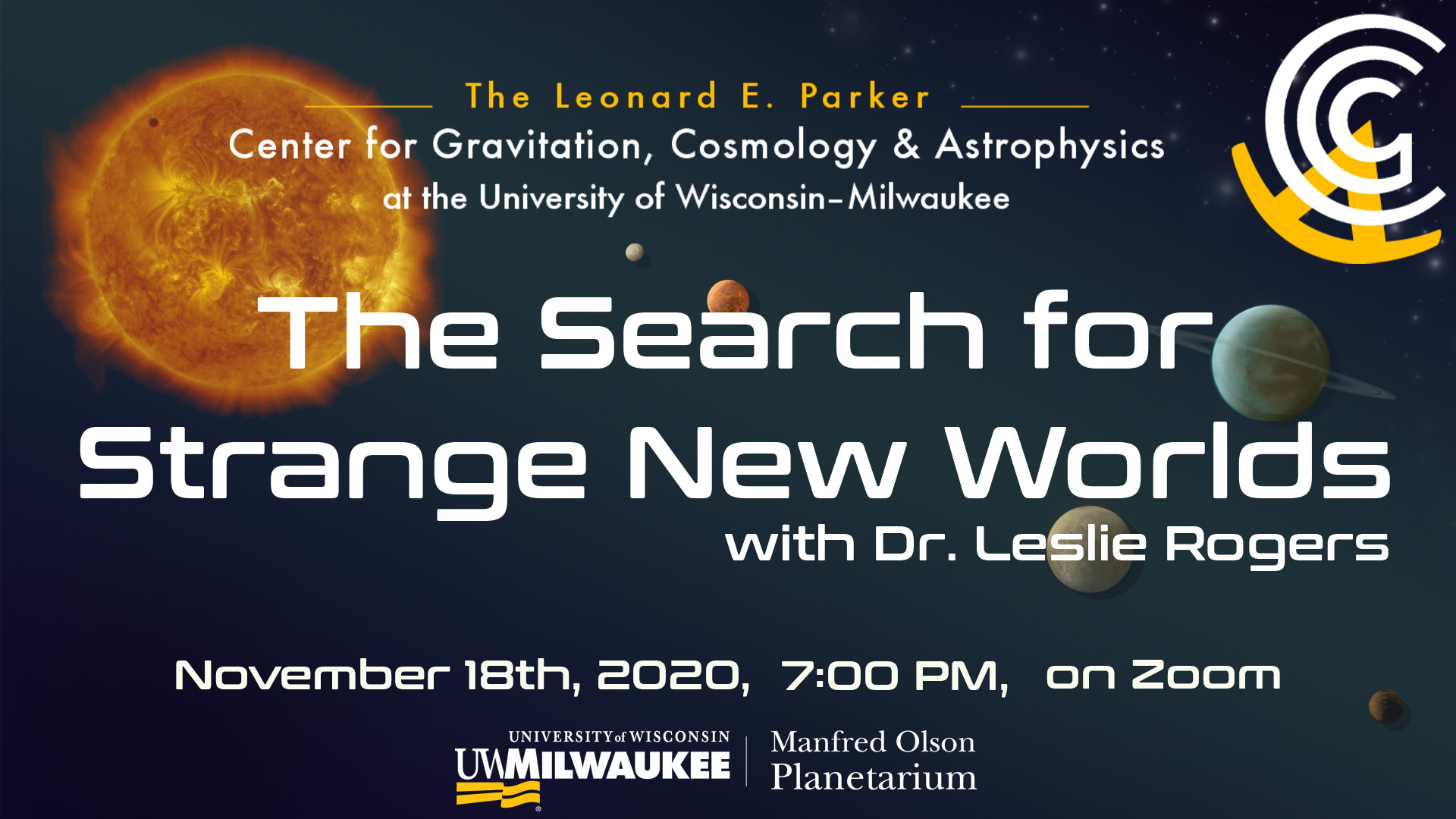 Details
Date & Time:
November 18, 2020, 7:00pm to 9:00pm
Location:
on Zoom (link will be sent following registration)
Phone:
414-229-2677
Email:
cgca-info@uwm.edu